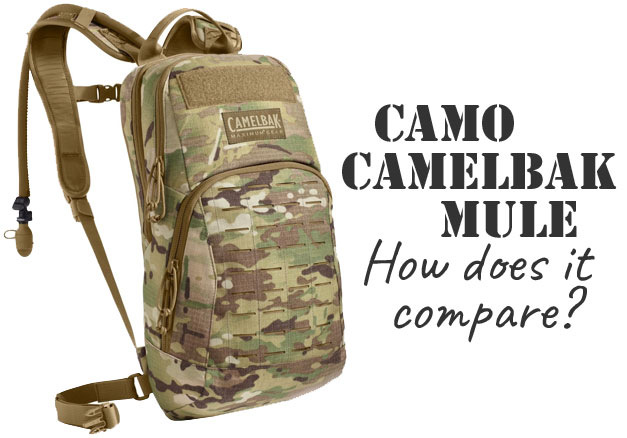 Superior Design Makes the Camelbak Mule a Great Value
Compared to cheaper tactical backpacks, the Camo Camelbak MULE packs a lot of functional features and storage into a compact space.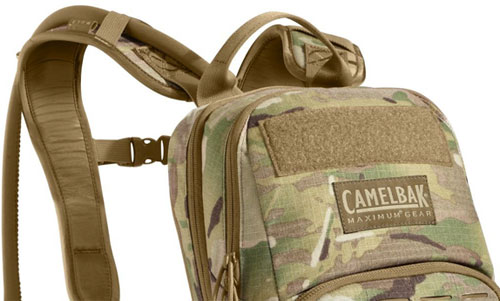 This makes it great for doing outdoor activities where you don't want to worry about your backpack jostling around.
For example, the pack includes lots of inner pouches, pockets and straps to keep all of your gear well organized.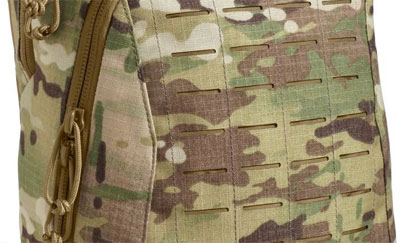 In addition, it has quick-release shoulder, chest and waist straps to keep everything snug and secure. Not to mention, comfortable.
Therefore, you can carry more items than you think. Plus, you can find them much more easily. And, if you can't fit everything you want in the backpack, simply use the outer molle system to attach more stuff.
Note: The MULE makes outdoor sports, treks and trips more fun simply because it's so user-friendly. You know what I mean – the right gear can often turn an average day into an outstanding one.
The MULE comes with lots of easy-to-use features, making it a very versatile pack for a variety of sports and outdoor adventures. In addition, the heavy-duty 500D nylon fabric is very lightweight, so it won't hinder your activities.
About Camelbak's Military-Style Products…
Camelbak makes an entire line of military-style gear, including ultra tough cargo packs, low profile and durable hydration carriers, protective gear, heavy duty water bottle and more.
The video below explains the numerous features of the Camelbak MULE (as well as the larger HAWG version). These are both designed as "Hydration + Cargo" bags. By the way, the larger HAWG pack features 2 full-size cargo compartments and can hold 2 hydration packs.

MilTac Camelbak M.U.L.E. and Camelbak H.A.W.G.

These heavy-duty military style Camelbaks aren't for everyone, however. They do cost more. So, if you don't plan to use it very often, you may want to opt for a less expensive pack, like the $40-50 Unigear.
On the other hand, if you want a hydration/cargo pack that you can use several times a month and last for years to come, the MULE is a great deal. (especially when it's on sale!)

Camo Camelbak MULE Specs:
Dimensions: 17.5″ high x 8.5″ wide x 7.9″ deep
Gear Capacity: 8 liters/488 cubic inches
Exterior Pockets: 3
Hydration Bag: Mil Spec Antidote Long (BPA-Free), Included
Hydration Capacity: 3 liters/100 fl oz
Weight: 1 lb 13 oz
Material: Tough 500D Nylon Rip-Stop Cordura Fabric
3 Color Options: Multicam, Coyote Tan, Black
Model #: 60306-CAP-P
Made in USA